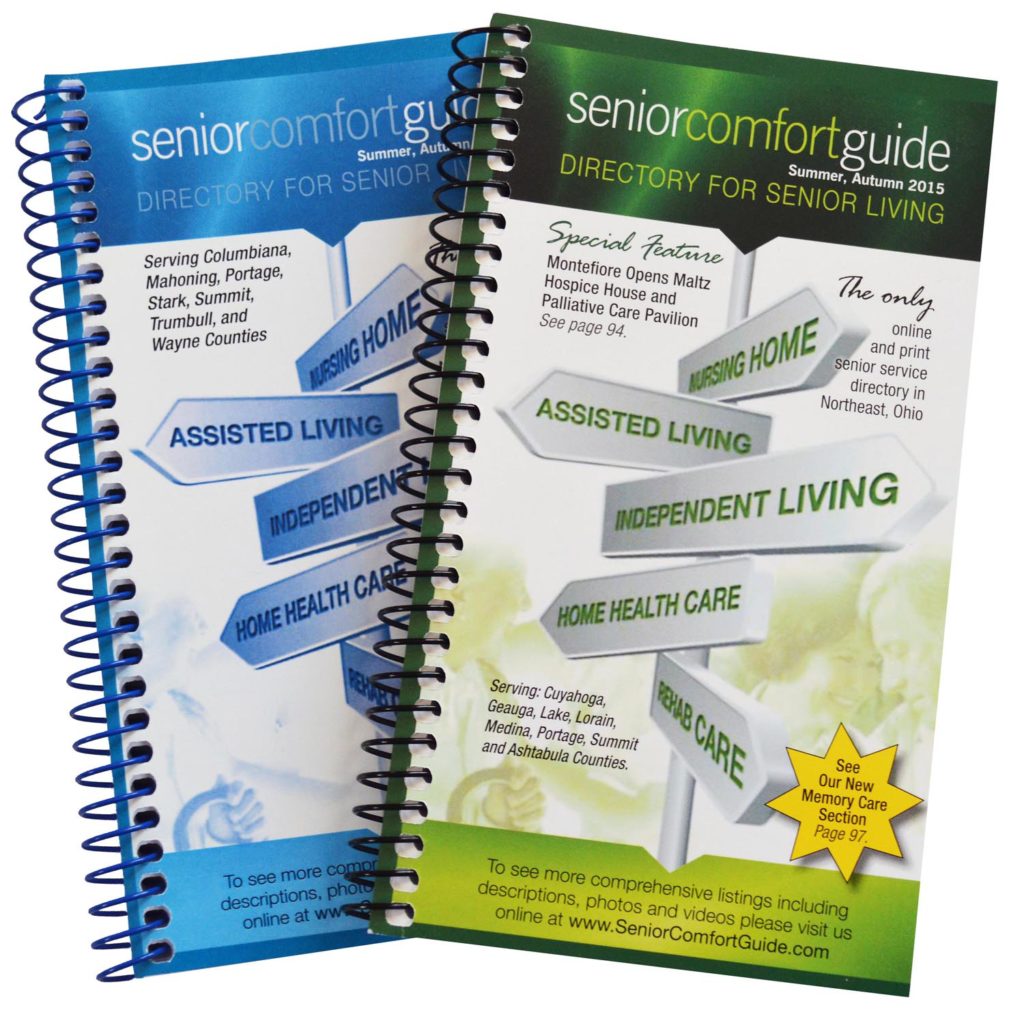 Senior Comfort Guide is the most trusted source for Northeast Ohio's facilities and service options because we know choosing quality care and services for seniors is crucial to the well-being of your loved ones. At SeniorComfortGuide.com, we off you detailed facility and service descriptions, photos and more.
Our printed book are used by seniors and their loved ones, hospital staff, senior centers, physicians and other health providers in and around Ashtabula, Columbiana, Cuyahoga, Geauga, Lake, Lorain, Mahoning, Medina, Portage, Stark, Summit, Trumbull and Wayne counties.
We provide the information you need to make your decisions with confidence.
Fill out the form below to get your free guide.