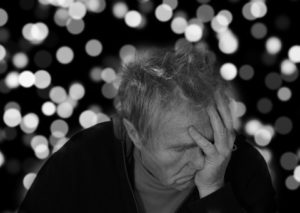 Dementia is a broad term, it is the term used to refer the overall symptoms of memory loss and decline in thinking skills. It is important to be aware of the tell-tale signs, although it usually starts with small symptoms; it often results in an inability to perform everyday tasks.
The leading form of dementia is Alzheimer's disease, making up the majority of dementia cases. It is followed by Vascular dementia which occurs after a stroke. In addition to memory loss, dementia often causes a impairments in communication, language, focus and reasoning. It is therefore important to note even small short term memory struggles, while often attributed to a general "old age" thing, it may in fact be a sign of dementia. Having a hard time finding the right words can also be an early sign of dementia as it effects language and communication. It is important to note such instances and tracked to see if it is declining. Mood changes are also an early sign, and often very hard to accept. Many people struggle with their loved ones sudden mood changes and fail to notice that it is an early sign of dementia. It is difficult to accept mood changes and dementia, but it must be tracked so proper care can be provided. A lack of focus or confusion is also a red flag. This often presents itself in an inability to follow a story line.
While all these can be signs of dementia, it is by no means a sure thing. If you or your loved one are experiencing such symptoms, it is important to contact a doctor to begin examinations. While ot preventable, a rich diet in omega-3 fatty acids, fruits and vegetables along with whole grains have been proven tohelp. Recent studies indicate that Vitamin D is helpful as well. Today there are many facilities dedicated to dementia patients, often refer to as Memory care facilities. These facilities keep dementia patients safe, keep the residents engaged and are staffed with trained staff to communicate and care for dementia patients.
If you want to learn more about some of the signs and procedures of dementia, or learn more about memory care facility options, SeniorComfort Guide is always there for you at 216-292- 8485 or info@seniorcomfortguide.com.